Three Teens Accused of Posting Photos of Sexual Assault that Led to Girl's Suicide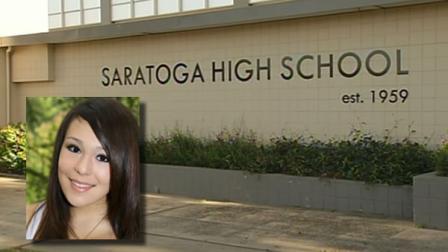 On September 2 of 2012 in Saratoga, California 15-year-old Audrie Pott was at an unsupervised house party when she drank too much and passed out. While she was asleep 3 fellow 16-year-old classmates took sexual advantage of her. She didn't know what had occurred until the next morning when she was in pain and found drawings on her private parts.
When the evidence went viral on social media sites, was shown at school and was passed to other classmates through text messages, Audrie posted her last post on her Facebook page. "They took pictures of me. My life is ruined. This is the worst day ever." Only a few days later Audrie took her own life.
The accused boys stayed in school for about six months after Audrie's death. "That it took that long (for an arrest) was pretty ridiculous," student Samir Ingle told CNN affiliate KGO. "It was maybe half a year. I find that really, really disturbing." The three boys accused of the assault currently remain unidentified to the public. They each face two felony charges and one misdemeanor of sexual battery. Next week formal charges will be brought.
This sexually explicit incident is one tragic event among three of similar nature. In the highly publicized Steubenville rape case, two high school football stars were found guilty of raping a 16-year-old girl who had too much to drink and fell asleep at a party. The boys carried her limp body from party to party, sexually assaulting her along the way and taking photos and videos which later appeared on numerous social media sites. In another case 17-year-old Canadian girl Rehtaeh Parsons was allegedly gang-raped and taken off life support three days after she tried to hang herself.